About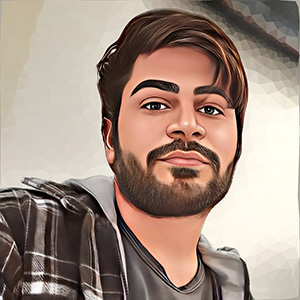 Aryan Ebrahimpour
Software Engineer @ SystemGroup Co.
MCS Graduate @ IUST
Hello! My name is Aryan Ebrahimpour.
I'm an Iranian site reliability and software engineer living in the northern province of Iran: Guilan. I was born on December 22 1997, therefore I am 25 years old. I've got my master's in computer engineering from the Iran University of Science and Technology in Tehran. I began programming in middle school and since then my interest has become an obsession. I love what I do, and I constantly strive to become a better software engineer.
In general, I love anything related to math, engineering, technology, history, social sciences, writing, and art. I enjoy doing teamwork activities and cooperation as much as I enjoy being a lone wolf and doing stuff by myself.
You might want to "Inspect Element" on this text and read more secret stuff! (due to status of the freedom of speech)
I do not support the regime that is ruling Iran. I have no expertise in politics, but living my whole life in Iran is enough to realize those who are in power and ruling this country are not good or genuine people by any means. It's hard to see my people suffering from their decisions, and it hurts to witness this beautiful country is turning into ashes because of the greed of power of the small group who are in charge.
Personal Interests
Literature
Classic Persian Poems
Hafez
Molana
Books
STEM Books
History Books
Geopolitic Books
Technology
Functional Programming
Category Theory
Theorem Proving
Electronics
Politics and Belief systems
Games
Massive Multiplayer
Strategic
Advanture
RPG
Assasin's Creed Series
Rise of Nations
Warcraft Series
Social deception games
Favorite Youtubers
Veritasium
Tom Scott
3Blue1Brown
Mathologer
OverSimplified
Technoblade (Rest in peace)
Dream
Linus Tech Tips
Kurzgesagt
Dani
Daniel Thrasher
Mr Beast
TheOdd1sOut
It's Okay To Be Smart
Disguised Toast
Michael Reeves
Dolan Dark
FlyingKitty
Epic Rap Battles of History
LazarBeam
PewDiePie
FAQ
Are you an extreme fan of anything?
Which one do you prefer? Object-oriented or Functional Programming?
Is this FAQ legit? I mean, are these questions really asked frequently?